The benefits of video production when it comes to building a brand, increasing recognition, and improving reputation cannot be understated. It is simply one of the top ways that people gain access to new companies, products, and services on the internet today. If your brand does not take advantage of the power of video, you are missing out on a big chance to grow and succeed.
In order to reap all these benefits, however, you cannot simply toss up a five-minute slideshow or get your friend to ramble on about how cool your products are. Video series focused on a particular aspect of your company offer a great opportunity to get attention, but you need a plan if you want it to really work effectively.
1 – Build Your Brand Story
The content of the videos should relate to what your company stands for and its mission to every viewer. How do you want to be known online? Whether you go for sheer corporate professionalism or a more entertaining, friendly impression, video can convey that to your audience.
2 – Make a Plan for the Video Series
Think consistency and connection when you plan your videos. Even if you use different varieties, make them all relate to your overall brand identity. Planning before engaging the services of a Montreal video production team helps organize the project and minimize potential obstacles. Create a list, outline, or even storyboards to share your vision of what the finished video series should look and sound like.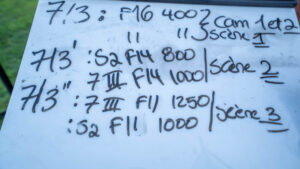 3 – Ensure Consistency
A professional videographer knows how to create a series or collection of marketing videos that work together well. A consistent message will cut down on confusion for leads and customers. This depends largely on the skills and experience of the group of people creating the videos. If you hire the right professionals to tackle the whole thing, you are sure to have a consistent and high-quality video selection.
4 – Crisp and Clear Visual Quality
A poor-quality video hurts your company more than not having one at all. You need to give potential customers the right impression of your brand from the moment they press 'play.' Only choose a production team who can deliver high-resolution clips and a crisp finished content piece.
5 – Pro-Level Audio
If you want people to understand your message and engage with what you have to say, always choose the highest quality audio, speech, and music for video production. Quality in all things matters when you want to represent your brand in the best light possible. People are more likely to share videos they can hear and understand, too.
6 – Data Collection and Analysis
No matter how attractive and polished the video is, you will never succeed with it unless you catch visitor data and analyze it. Figure out what works, what does not, and how you can improve your video marketing efforts in the future.