Unleash your creative potential with our comprehensive collection of cutting-edge cameras and precision-engineered lenses. From versatile mirrorless cameras to professional full-frame cinema options, our range caters to every skill level and creative aspiration. Paired with our selection of high-quality lenses, you can capture life's moments in stunning detail, from breathtaking landscapes to captivating portraits. Elevate your photography and videography with the latest advancements in technology and bring your artistic vision to life.
ANDYCINE A6 5.7 Inch HDMI Field Monitor
$

12.13/Day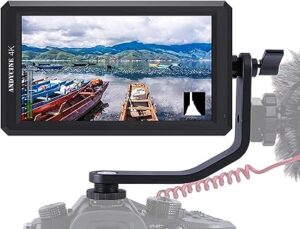 Enhance your videography to new heights with the ANDYCINE A6 5.7 Inch HDMI Field Monitor featuring an output capability. Designed to empower filmmakers and videographers, this monitor offers real-time monitoring and enhanced focus assistance for professional-quality results.